Intelligent rostering software for your deskless workforce
Trusted by thousands of businesses globally, our workforce management solutions streamline onboarding, scheduling, time tracking, employee engagement, and communication, helping your business improve productivity, optimise costs and realise compliance confidence.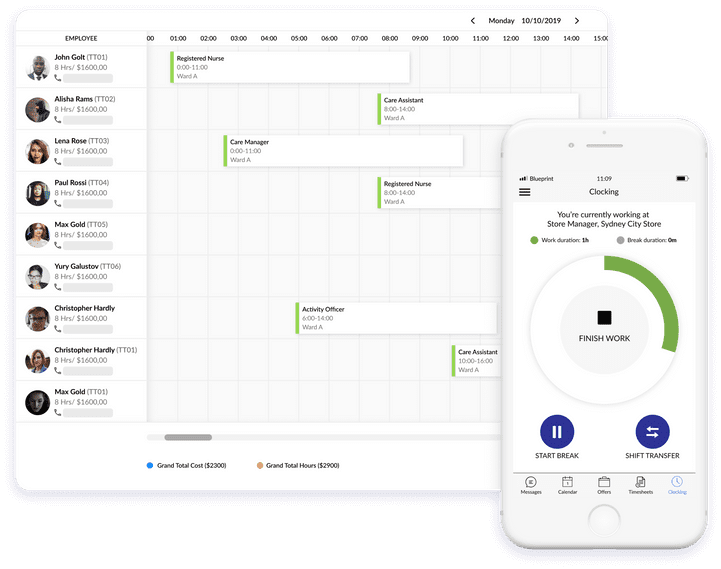 Unlock the power of your workforce

Transform employee experience to unlock growth

Simplify & automate processes to bost productivity

Mitigate risk and gain compliance confidence

Optimise costs for operational efficiency

Attract & retain talent in a tight labour market

Make data-driven decisions with intelligent workforce analytics
Loved by more than 500,00 users








Transform your employee experience to unlock growth
Create an engaged workforce, delivering improved customer experience and ultimately increased revenue.
Teams can easily swap shifts & manage schedules on the go

Engage teams on any device, anywhere

Enable your team to easily collaborate and provide feedback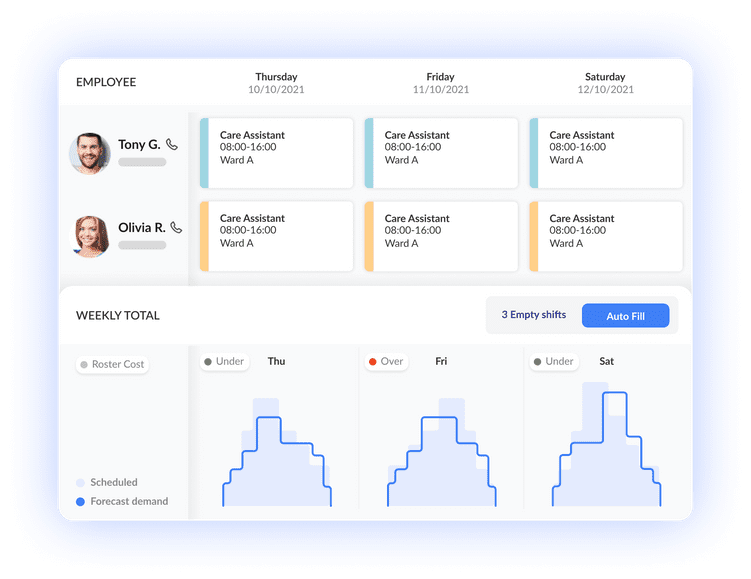 Simplify & automate processes to boost productivity
Our intelligent AI-powered workforce management platform enables you to deliver cost-effective, compliant rosters in minutes. Our mobile app & biometric kiosks enable you to get real-time visibility into your time and attendance data.
Automate and accelerate your roster creation process

Use extensive workforce data to predict demand and optimise rosters

Check attendance in real-time and replace shifts instantly
Mitigate risk & gain compliance confidence
Labour laws across the globe are complex. Our AI-powered platform takes the hassle out of ensuring compliance with various labour regulations.
Award interpretation engine enables automated compliance

Ensure your team are paid in line with local labour laws

Automate award calculations to save time and money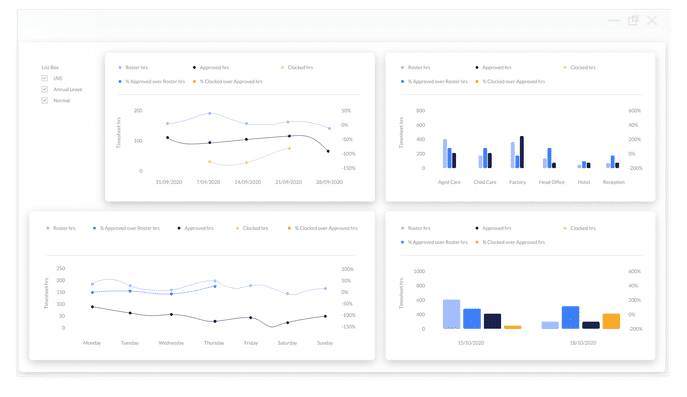 "I'd definitely recommend Humanforce - they continue to innovate, they're agile, the technologies and software they bring to the table has transformed our business."

We can now track actual labour hours and easily see how we are tracking against budget. We can now see how much labour has been spent on a project at any time.
Group Manager Business & Finance

"We can now allocate specific costs to each cost centre and we can forecast what they will actually produce in revenue."
Senior Financial Controller

Ready to transform your workforce?
Book your personlised 30-minute demonstration now and see how we can help your business succeed.